Email subject line: New London Rooftop Bar Launches with Bottomless Fondue

Hi (name)

I hope you're well? I'm looking after the PR for a brand new open-air rooftop bar in London Bridge, launching next Tuesday 8th December just in time for the festive season. Expect DJs, hot cocktails, spectacular views of the Shard and bottomless fondue! The owners are also available for interviews around launching a new hospitality venture during the pandemic.

Tickets are on sale for the Winter Heights Popup here: www.londonbridgerooftop.com
Please drop me an email if you'd like to come to the launch, or if you can feature this? Full press info below: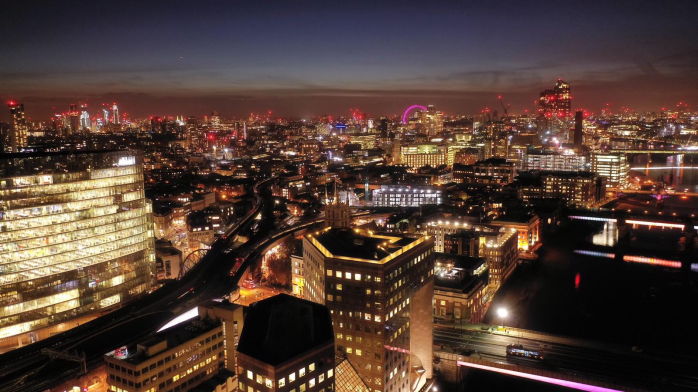 Is this London's most breathtaking rooftop bar yet?
New Alfresco London Bridge Rooftop Bar Launches 'Winter Heights' Pop-up Just in Time for the Festive Season
Launching: Tuesday 8th December
Tickets available: www.londonbridgerooftop.com
Address: Colechurch House, Tooley Street, London SE1 2SS
With spectacular panoramic 360° views of the London skyline, rooftops don't come more magical than this one. A brand new alfresco rooftop bar in the heart of London Bridge a two minute walk from the station, revellers can enjoy breathtaking sights of the dazzling Shard lit up at night, plus hot cocktails, live DJs, Ginger Pig BBQ food and bottomless fondue.
Nestled on top of a 60s style office block building six storeys high, the light grey concrete and brutalist architecture of the rooftop mingles with twinkling fairy lights and 12 foot Christmas trees to create a truly stunning festive oasis.
The rooftop has been transformed for December into the perfect destination for groups of up to 6 (government guidance providing) to catch up and make up for lost time socialising, while still keeping safe in the heated outdoor setting.

Tickets:
Taking festive merriment to new heights, the 180 cover venue will be open from midday until 11pm daily with tickets available from £17.50 – £25:00 per person including entry, a mulled wine and a hearty meal of Hot Cheese Fondue, Gourmet Ginger Pig Hot Dog, or Gourmet BBQ'd Halloumi Hot Dog.

Customers can bask in winter sun under the big expanse of sky during the day, and take in London landmarks including The Shard, St Paul's Cathedral, The London Eye and The Tower of London. Come night time, the sky glitters over the rooftops of London.

The Food
London Bridge Rooftop has partnered with local Borough Market suppliers The Ginger Pig and Drunk Cheese to offer the tastiest festive fare. Sample dishes include:

The Fon-Dude
Gourmet Ginger Pig hot dog laden with chilli jam and fried onions, served with an optional pot of hot cheese Fondue for dipping
Bottomless Fondue
Hot cheese fondue served with sourdough bread, fresh crudités and crisp apple slices for dipping

Halloumi Hot Dog
Gourmet BBQ halloumi hot dog served with onions and chilli jam, and an optional pot of fondue for dipping

The Drinks
With ice freshly carved from spectacular blocks on the bar, cocktails will be frosty and festive. Craft beers from Camden Brewery will be available. Sample hot drinks:

Mulled Wine
with a blend of secret spices

Hot Toddy
Whiskey, Lemon, Honey, Cinnamon

Hot Chocolate with Jaeger Cold Brew
Served with whipped cream and marshmallows

Thanks
Lucy